Shop For Wine
Buy wine online! select from hundreds of wines you can only find in restaurants. Whether you are searching for a full bodied cabernet sauvignon or a fresh and fun prosecco, WineWire has the wine for you.






Mix of Six 90 point wines : Wilson Wines

Wine Type:
Style of Wine:
Various
Country of Origin:
Various
Grape Varietal:
Bottle Format:
750mL
Case Size:
6 bottles

$161.70 Per Case ($26.95/btl)



Add to Cart


Tasting Notes

All wines have press over 90 points from major international wine critics

2 bottles white, 4 reds

Terra Alta Pinot Grigio, Veneto, Italy, 2019
A clean flavourful pinot grigio from the Northern reaches of Italy, waxy and honeyed, medium-bodied with concentration and depth above the mean. Ripe Citrus and orchard fruit mingle with floral tones in a complex expression. Good length too. Fine Value- 90 Points John Szabo-2 bottles

Terre Del Bruno Chianti DOCG 2020, Tuscany.
A terrific value from Chianti. Combines a ray of pure cherry with coffee, spice, wild herb, and tobacco flavours in a seamless way, while sanguine and iron elements chime in on the finish. Balanced, elegant, with a lingering, complex aftertaste.

Tievoli (I LOVE IT) Cabernet Blend,2019, California
Deep garnet in color and composed of complex aromas of black currant, cedar, and vanilla. The wine is full-bodied with echoing aromas on the palate, and the finish is abundant in textured tannins, yet smooth and velvety

XENYSEL PIE FRANCO, 2020 JUMILLA, SPAIN (ORGANIC)
Xenysel is a family-owned winery from Jumilla Spain producing powerful full-bodied and balanced wines. These wines regularly make 'best value' lists. This wine offers excellent value for money. Powerful, focused peppery, smoky nose, and a plump succulent palate – appealing and beautifully balanced. A rich and quite delicious red.

Chateau Clos Mansio 2016, Bordeaux France
70% Merlot, 30% Malbec. The tannins are expected to soften with age and the wine's wonderful acidity is likely to be preserved, going on to reveal oaky spicy notes with a tight brilliant finish.- 90 points
About the region: Blaye Côtes de Bordeaux, a modern and dynamic appellation whose wines are accessible and friendly as its winegrowers. To sum it up: outstanding wines at a fraction of the cost. Cotes de Blaye is a lesser-known hilly region located on the right bank. It's a source of great accessible reds driven by fresh fruity forward notes.




Critical Praise

Each wine holds press over 90 points from well known international wine critics.

Includes 2 bottles of Pinot grigio and 1 bottle of each red.



Comments
You may also like...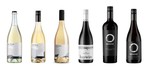 Okanagan Valley, British Columbia, Canada, 750mL, 6 bottles per case
This mixed case contains one bottle of each wine: Free Form Blanc de Noir 2017. This new traditional method fizz comes from their pioneering Garnet Val...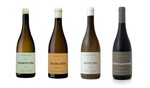 Portugal, 750mL, 6 bottles per case
This mixed case contains the following wines: 1x Granito Cru Branco 2018, Dão. This is the first vintage of Granito Cru from Dão, and the 35+ year old ...


Veneto, Italy, 750mL, 12 bottles per case
This mix case contains 6 bottles of Vigna Lisa 2020 Veneto IGT Pinot Grigio and 6 bottles of 2020 Vigna Lisa Veneto IGT Cabernet Sauvignon. The Pinot Grigio ...